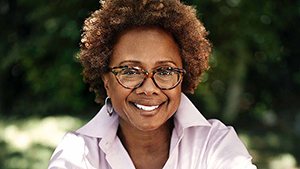 A former reporter and media executive walked away from her career to investigate the biggest story of her life – the search for her maternal grandfather and her own self-identity.
Paula Williams Madison was senior executive vice president at NBC News in 2011 when she made the shocking decision to step down.
"At six, I concluded my mother was sad because she did not have a family," she told CGTN Digital. "I vowed to find them."
Growing up, Madison resolved to reconnect to her mother's family. When they were children, Nell Vera Lowe Williams had revealed to Madison and her older brothers, Elrick and Howard, that their maternal grandfather was a Chinese man who had spent time in Jamaica.
Sadly for Madison, her mother died in 2006, five years before she embarked on a journey that would change her life forever.