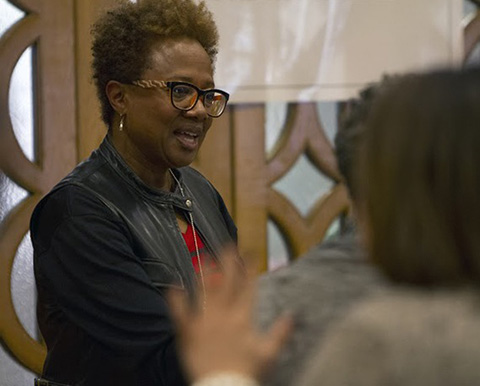 LOS ANGELES – Dorothylou Sands' epic journey into genealogy began with a mystery.
In 1985, the former Dorsey High School record keeper uncovered a family secret that her mother literally had taken to the grave – Sands' mother had been adopted and some of the people Sands thought were relatives were not family at all.
The startling discovery led to other obvious questions about her mother's biological family: Who were her descendants and were any of them still alive? Where did they live? How far back could she trace her family history?
"It's like a never-ending jigsaw puzzle," Sands said.
Like Sands, many African Americans are fascinated about their family heritage. Which is why more than 100 amateur and professional sleuths turned out for the 14th annual "Discover Your Roots" conference last weekend to learn more about their history – and themselves.