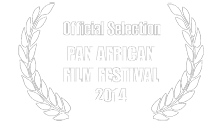 Join us for two screenings of FINDING SAMUEL LOWE: FROM HARLEM TO CHINA at the 2014 Pan African Film Festival.
LOCATION: Rave Cinemas 15 Baldwin Hills Crenshaw Plaza
SHOWTIMES: Sat, Feb 8 @3:55p; Fri, Feb 14@1:00p
PAFF is the largest African American film festival in the United States dedicated to the exhibition of Black films. Each year PAFF exhibits more than 150 films made in the U.S., Africa, Europe, the Caribbean, the South Pacific, Latin America and Canada. In 2013, around 35,000 people from both the Industry and the public attended PAFF.